Development of One and Only Technologies and Products
Based upon 100 years of know-how cultivated since our foundation, we are aiming to offer one and only products that can contribute to realization of a prosperous future and a sustainable society.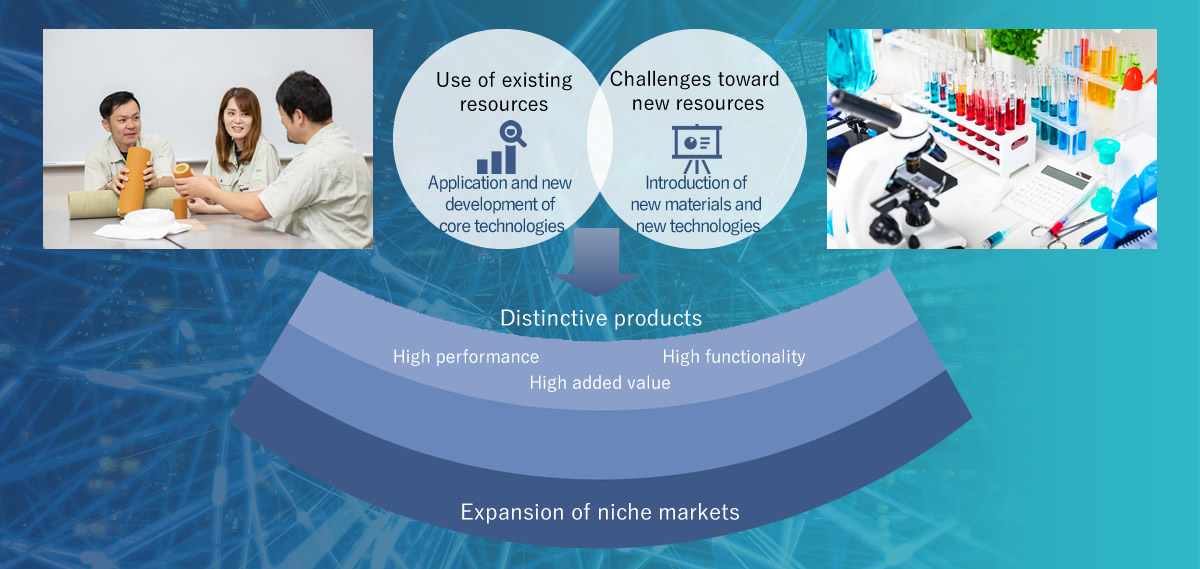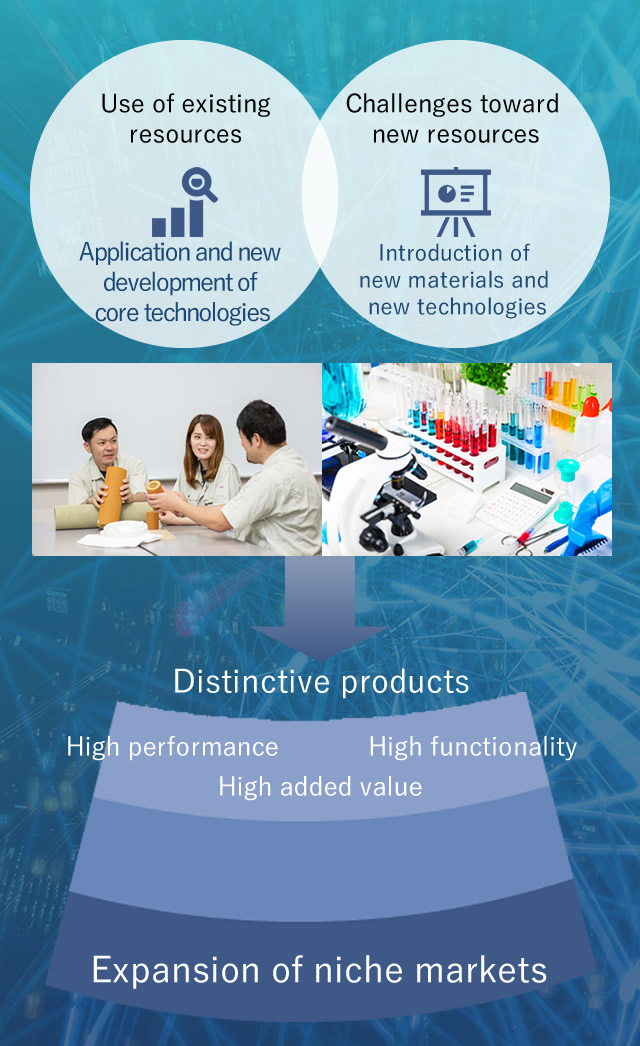 We are aiming for a company that proposes developments, which offers one and only products to niche markets with keywords such as environment, AI & information technology, new energy and recycling-oriented society.

In collaborations with domestic and foreign companies, universities and public research institutions, we will take in next-generation technologies and offer high value-added products which is more distinctive than ever, one and only, and most suitable for our customers' needs.

We will be more closely engaged with our customers, respond to them promptly and appropriately and develop the products that reflect both the trust and the expectations of them.