Unique technologies/product development
Based upon 100 years of know-how cultivated since our founding, we aim to offer unique products that can contribute to an abundant future and implementing a sustainable society.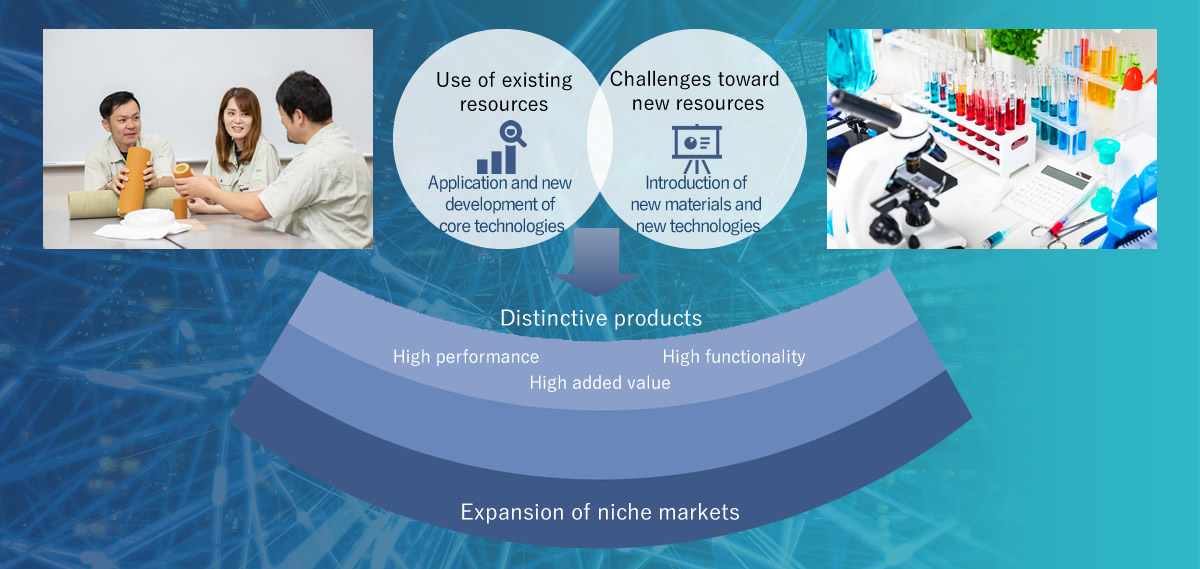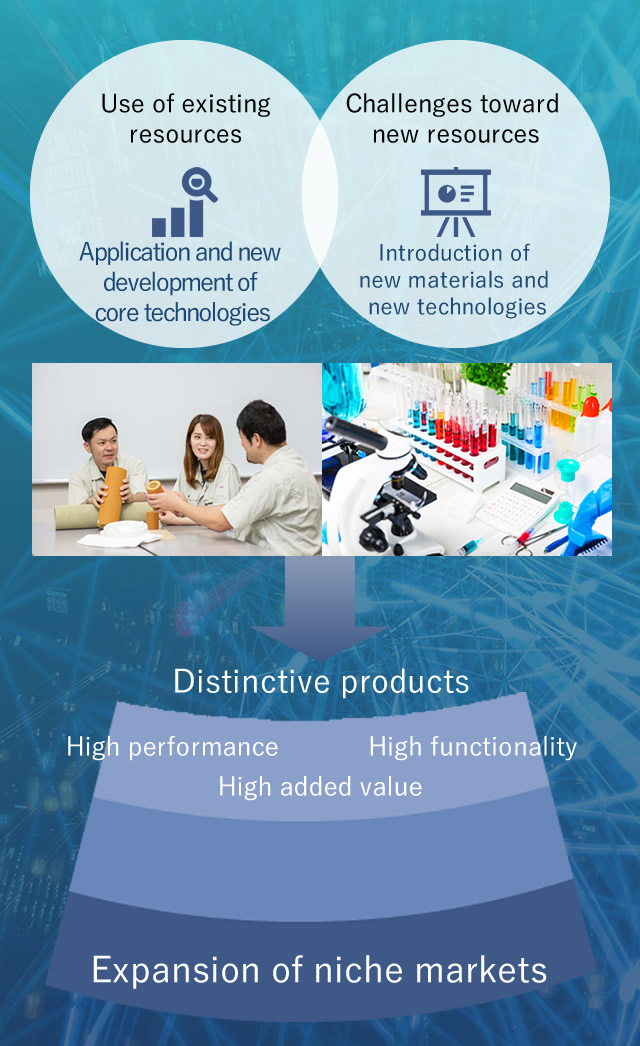 We aim at being a business that proposes developments that provide unique products to niche markets whose keywords are "environment," "AI computerization technology," "new energy," and "recycling society."

We will bring in next-generation technologies through our collaborations with domestic and foreign businesses, universities, and public research institutions. In so doing, and through a uniqueness with unprecedented originality, we will offer optimal value-added products for our customers' needs.

In the diversifying present, we will work hard at making products that will live up to our customers' trust and meet their expectations through our close cooperation with them and our responding promptly and appropriately to them.