2021.7.8

"Plastic Japan (High Performance Plastic Exhibition)" Exhibition Report

We exhibited "Moisture Absorption Sheet" under the title of "Breathing Fiber Sheet" at "High Performance Plastic Exhibition" held at INTEX Osaka from June 23rd (Wednesday) to 25th (Friday), 2021. <!-More->

Although it was a corona disaster, the exhibition was held immediately after the declaration of emergency, and the number of visitors to the exhibition increased from last year.

Many people visited our booth, and we were able to finish it successfully.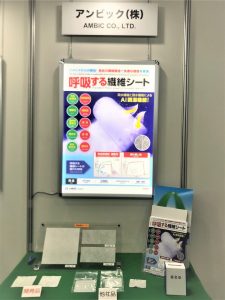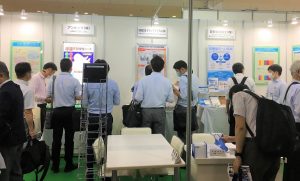 The "moisture absorbing / releasing sheet" exhibited on the day is a material that has never been seen before.
If you are interested, Please access from Notice .