Manufacturing Methods of Felt & Nonwovens
Felt and Nonwovens are textile products made by three-dimensionally intertwining and bonding fibers to form a fabric.
From among the various manufacturing methods, let us introduce you to the typical processes we use at AMBIC.
1.

Mixing Raw Material

The fibers are untangled and mixed.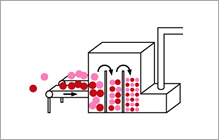 2.

Carding

The fibers are untangled to make a unidirectional aligned wraps.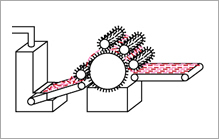 ※ Click on the manufacturing method, you wish to know more about:
4.

Inspection

The finished products are inspected to ensure that there are no defects.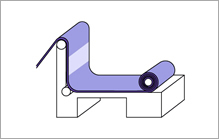 Composite Processing
We make high functionality and high performance products by combining of processing technologies ― not just to our products but also to various Felt and Nonwovenss.
Cut Processing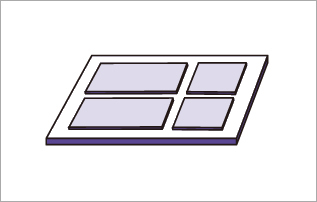 We specialize in "half-cut" processing as well as cutting to high-precision dimensions and shapes.
Sewing Processing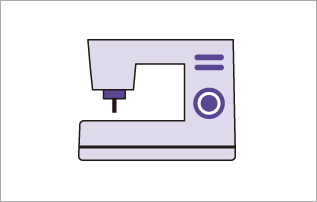 We excel in sewing to make unique shapes for various applications with high-precision dimensions.
Slit Processing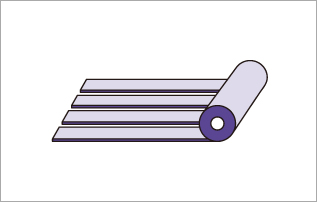 We can slit Felt & Nonwovens as well as composite products as small as a few millimeters class.
Precision Thickness Slicing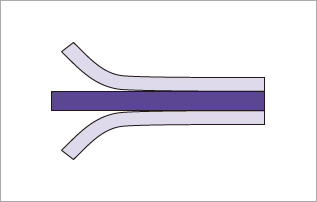 One of our signature technologies is slicing Felt & Nonwovens in the hundreds-of-microns class.
Resin Processing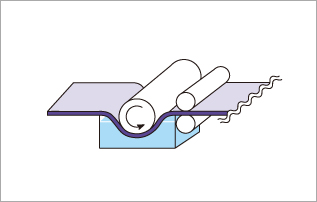 Felt and Nonwovens can be augmented with high functionality such as flame resistance and water repellency by immersing them in resin.
Pleat Processing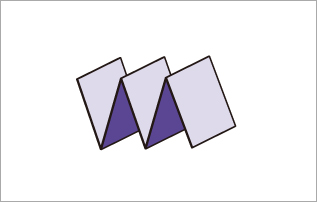 We can fold in layers, and Nonwovens with various functionalities while compositing them.
Electret processing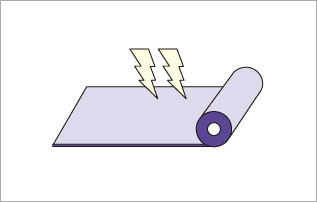 The Nonwovens are charged by applying a strong electric charge, enabling fine dust to be collected.