Manufacturing Methods of Felts & Nonwovens
Felts and Nonwovens are fiber products, which are fabrics made by three-dimensionally entangling and bonding fibers.
From among the various manufacturing methods, we introduce our typical processes.
1.

Compounding

Raw material fibers are untangled and compounded.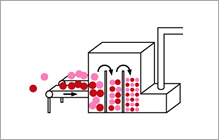 2.

Carding

Fibers are carded so that they are parallel to one other and laps are made.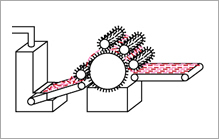 ※Click on the manufacturing method you want to know.
4.

Inspection

Finished products are inspected to ensure that there are no defects.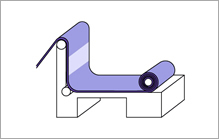 Composite Processing
We produce highly functional and high-performance products by applying our wide-range processing technologies to various felts and nonwovens regardless of our products or not.
Cutting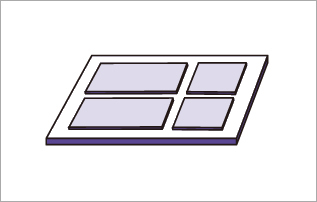 We have particular strengths in cutting precisely in half or in precise size and desired shape according to your specifications.
Sewing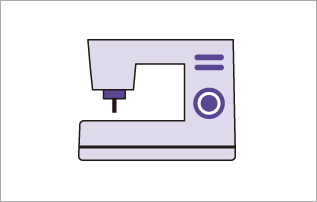 Our sewing technique is excellent in sewing materials in unique shape and can sew to your exact specifications in size and shape.
Slitting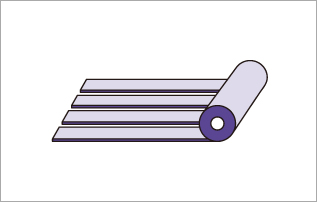 Our slitting machines can slit not only single body of felt and nonwoven but also composite materials as narrow as a few millimeters.
Slicing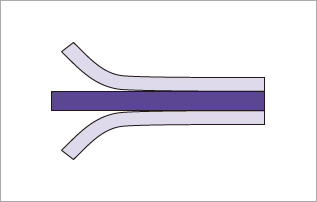 Our technology, which we are proud of, can make felts and nonwovens sliced as thin as several hundred microns of thickness.
Resin Treatment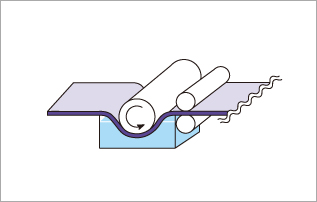 Felts and nonwovens are impregnated with resin and additional functions are available, such as flame resistance and water repellency.
Pleating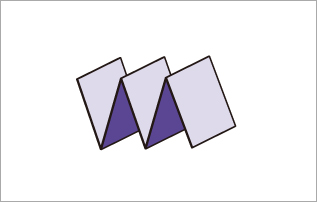 Our pleating machines can fold multi-layer nonwovens with different functions.
Electret processing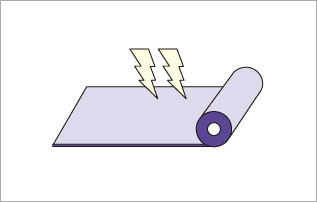 Nonwovens are electrically highly charged and become capable of catching fine dust.