ISO14001
Certification acquired in November 2001.
We endeavor to preserve and maintain the global environment and contribute to society through the achievement of a symbiosis of business management and environmental efforts.

ISO14001 Japanese certificate of registration

ISO14001 English certificate of registration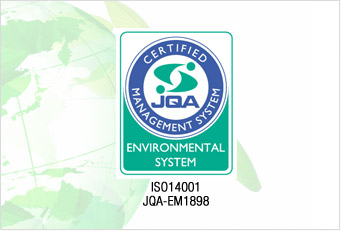 ISO9001
Certification acquired in April 2000.
We will build a quality management system to ensure to provide products that will satisfy our customers' demands.

ISO9001 Japanese certificate of registration

ISO9001 English certificate of registration