ISO14001
Certified in November 2001.
We contribute to society by addressing preservation of the global environment and seeking to make harmonious coexistence of environment and business management.

ISO14001 Japanese certificate of registration

ISO14001 English certificate of registration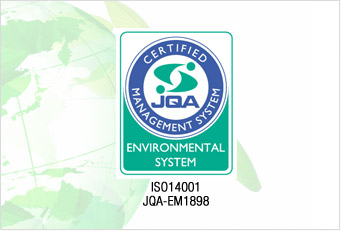 ISO9001
Certified in April 2000.
We provide products that satisfy requirements of our customers by building the quality management system.

ISO9001 Japanese certificate of registration

ISO9001 English certificate of registration