With our motto "Being human-friendly and nature-friendly", we are addressing environmental protection by conserving limited natural resources. Furthermore, in order to readily respond to various environmental regulations, we always bear in mind the various requirements to be cleared in each field. We have been offering the environmentally-orientated products focused on daily product designing and manufacturing.

HIMELON™, one of our representative environmentally-friendly products, is halogen-free & low-VOC and consequently does not generate dioxin. We also provide ADMIREX™, which is high-performance filter bags to collect harmful substances. With regard to the reduction of industrial waste, we are reusing materials and providing as recycled nonwovens, which are used for various industrial materials and consumer products.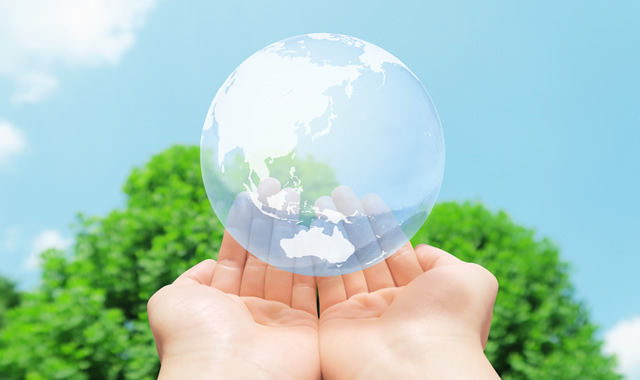 The Nikke Group continues to make proactive efforts to address climate change together.