Ambic is committed to meeting the trust and expectations of
our customers with a wide variety of unique felt and nonwovens
products and services, and the reliable technologies that support them.
AMBIC Co., Ltd.
President and Representative DirectorShigeki Uehara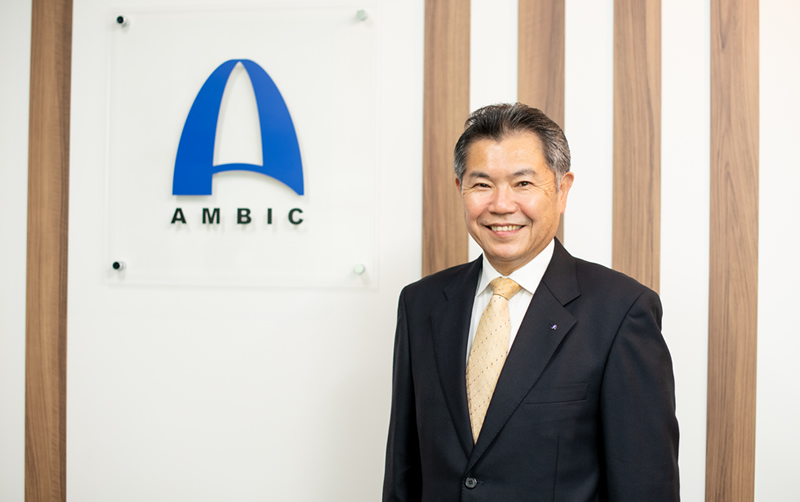 Since its establishment in 1917, Ambic has contributed to the enrichment of people's lives and the development and improvement of the industry as a pioneer and comprehensive manufacturer of felt products for about a century and nonwovens for about half a century under the name of Nippon Felt Co., Ltd.
Nowadays, our production and sales have expanded to overseas markets, and we have been quick to respond to globalization.

In addition, we actively promote collaboration with industry (other companies in the same or different industries), government, and academia to develop unique products that combine the distinctive materials, products, production facilities, and cutting-edge technologies of these companies and organizations with our own core technologies to meet the needs of our customers.
At the same time, we are committed to developing technologies and providing products that protect the environment under the theme of "human-friendly and nature-friendly."
We will do our best to provide products and services that meet the needs of our customers in a wider range of fields with consistent quality and reasonable prices.
We look forward to your continued patronage and support in the years to come.