Our nonwovens toner sealing tape is mainly made from PTFE and is used between the internal sleeve (magnet roller) and containers of toner cartridges to prevent leakage of toner in copy machines and printers.
Our company's seals that are made of closely interwoven fibers have excellent sealing properties and boast an extremely low fiber shedding factor, making them very workable.
Amid the rapid development of office automation equipment technology, we use our design and manufacturing know-how to control the compressive elastic modulus and coefficient of friction, and fulfill difficult requests.

*Please contact us for detailed specifications.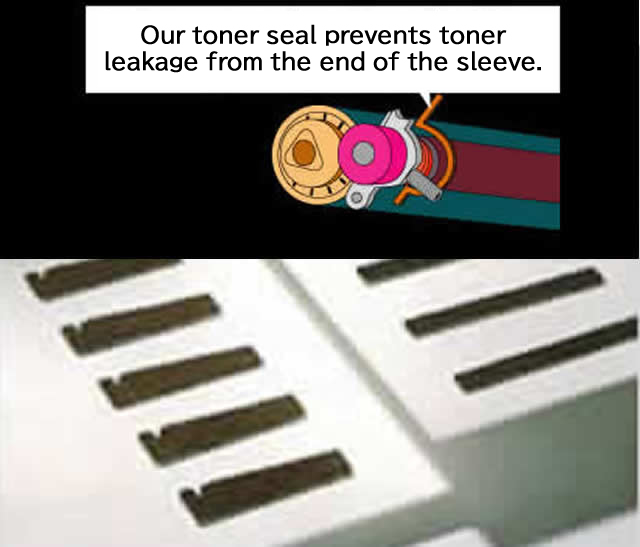 Contact us by phone or our dedicated email form for product-related inquiries.
Tokyo Sales Office TEL.(03)6851-4620
Osaka Sales Office TEL.(06)6228-6816
Nagoya Sales Office TEL.(052)959-5570