Continuous hot-dip galvanizing line (CGL)
Heat-resistant nonwovens tube for top roll use
We produce heat-resistant tubes using para-aramid, PBO and stainless-steel fibers. We produce them in multi-layer types and can manufacture them to a wide range of lengths and diameters.
Merits
No pickup from galvanic hot-dip.
Eliminates staining or markings from pressing.
Uniform roll surface temperature.
Reduced defects in steel sheets and improved product yield.
No doctor blade used for thermal spray rolls is required.
No new capital investment is required to use existing rolls.
Significant reduction in replacement labor and work time by life improvement.
CGL line image diagram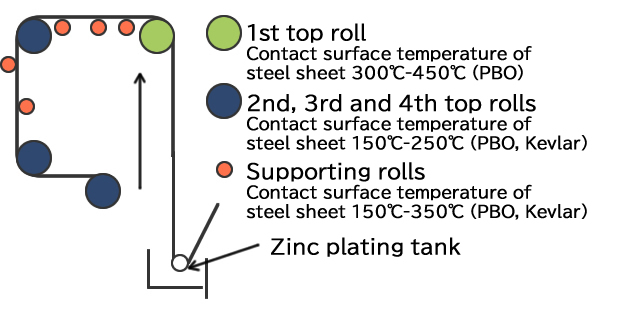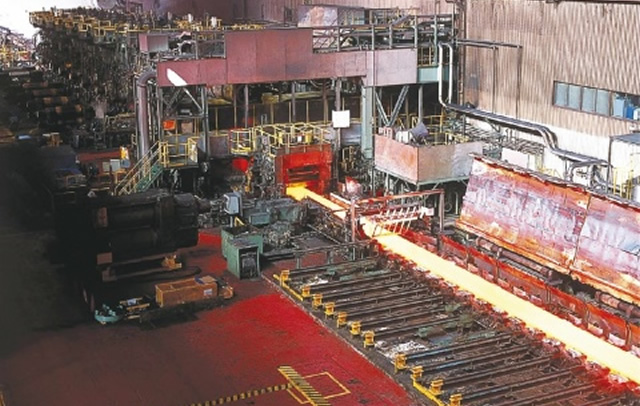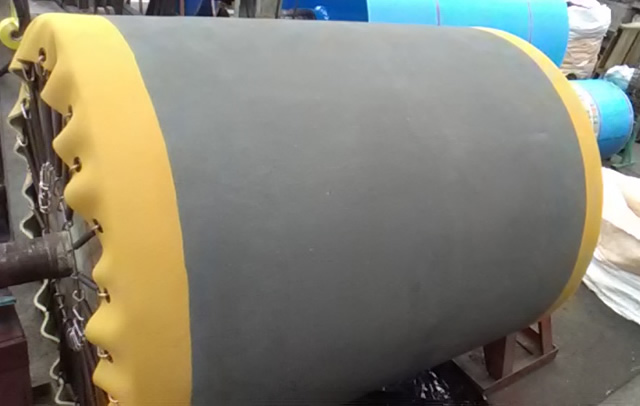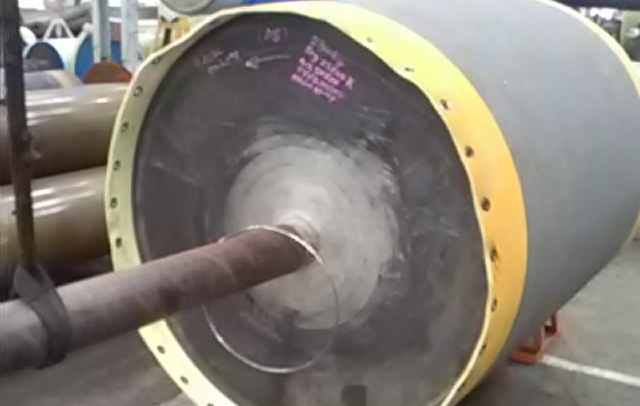 ※Please contact us for detailed specifications.
Contact us by phone or our dedicated email form for product-related inquiries.
Tokyo Sales Office TEL.(03)6851-4620
Osaka Sales Office TEL.(06)6228-6816
Nagoya Sales Office TEL.(052)959-5570